Bradford Dale is quite short and the River Bradford runs from Middleton by Youlgrave to Alport where it meets the River Lathkill.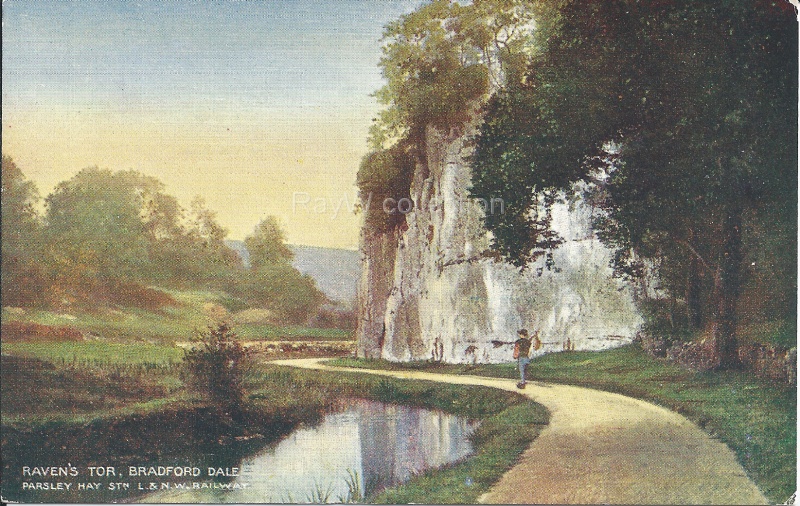 A tract from Middleton leads to the upper reaches of Bradford Dale through woodland and past the moss covered remains of a mill and an old pumping station where at first there is little sign of a river. The path, sign posted the Limestone Way, leads past Fulwood Rocks, an historic landmark, where during the Civil War Christopher Fulwood, who had been trying to muster the men of Tideswell to the Stuart cause, attempted to hide in a cave but was discovered by the Roundheads and mortally wounded.
The river widens to form the Bradford Dams, a series of pools marked by distinctive metal sluice gates which date from the 1890`s.
Stone terraced gardens running down to the river bank mark the outskirts of Youlgrave. The River Bradford then flows over a fording spot and the path crosses a bridge as the valley widens the proceeds towards Bradford and Alport where a sheer limestone bluff flanks the path.